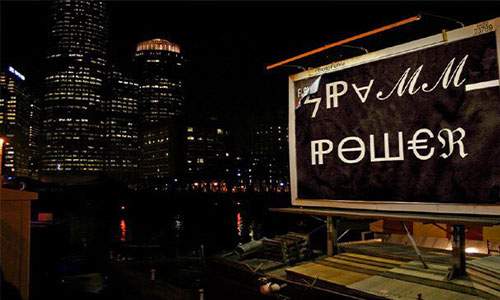 For ϟℙ∀ℳℳ▁ℙϴШ€ℜ, we wanted to identify the paths that artists plot on social networks to the convergence of several digital disciplines, to identify the links between the different groups of practices and research, and then to a unit in a set open for this Exhibition to be discovered on the site SPAMM.fr
UFOs of the web, flux electrons, artists and hackers of images and sounds, each figure has its own meaning. Together they form a larger drawing. Beyond the comfort zones, beyond criticism and confrontations, divergent feelings,
ϟℙ∀ℳℳ lives on the web well before thinking.
ϟℙ∀ℳℳ is an open space that does not contain its boundary.
ϟℙ∀ℳℳ is NO BORDER.
ϟℙ∀ℳℳ is the quantity not the scarcity.
ϟℙ∀ℳℳ is the horizontal space of digital creation.
ϟℙ∀ℳℳ is an irreducible complexity that escapes the domain of words.
ϟℙ∀ℳℳ is the multi-faceted core of being in the world.
We_Are_The_Power, We_Are_Internet!
We_Are_Now, We_Are_Here!
We_Are_ϟℙ∀ℳℳ!
We_Are_Happy!
We_Are_TAAZ*!
We_Are_Art!
Let's CELEBRATE Art, Life, Internet and Fun!
Thank You To You All As One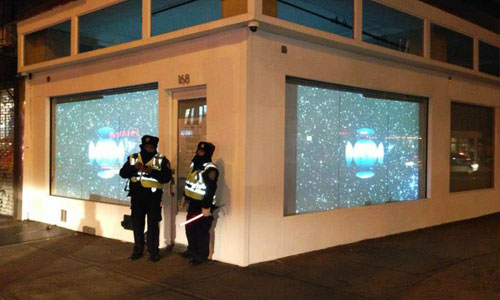 Founded in 2011 by Michaël Borras A.K.A Systaime, ϟℙ∀ℳℳ brings together over four hundred international artists, selected by international curators, as part of several collections available online at : http://spamm.fr
ϟℙ∀ℳℳ is a virtual online museum dedicated to digital arts and emerging cultures.
ϟℙ∀ℳℳ connects emerging and established curators, artists, and institutions to forge international networks and generate new forms of collaboration through the production of exhibitions, events, publications, and curatorial training.
ϟℙ∀ℳℳ has physically exhibited in art galleries, art institutions, museums, and alternative art spaces around the globe. Examples include: Cupcake @ PROJECT -ion (New York, USA, by invitation of curator Mark Brown), Wendy's Subway galleries (Vancouver, Canada), KEIN THEMA-International Digital Art Festival (Museum of Contemporary Art, Nuremberg, Germany), Safari (Miami, USA), Dulce (Museum of Contemporary Art, Caracas, Venezuela), Transnumériques Festival (Brussels, Belgium ), and Conferences Entre(ouverture) (Palais de Tokyo, Paris, France),Chicago, London…Among others…Soon Soon in your City Baby, Open your Screen & Contact Us (contact@spamm.fr) ! Let's Dance ! We Believe we can fly Together…
ϟℙ∀ℳℳ LOVES YOU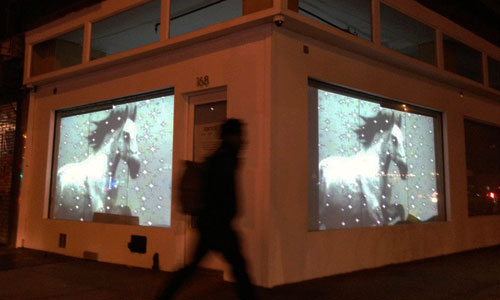 ___CURATORS___
Ellectra Radikal & Michaël Borras A.K.A Systaime
___ARTISTS___
ϟℙ∀ℳℳ▁ℙϴШ€ℜ <3 YOU !
*Temporary Art Autonomous Zone